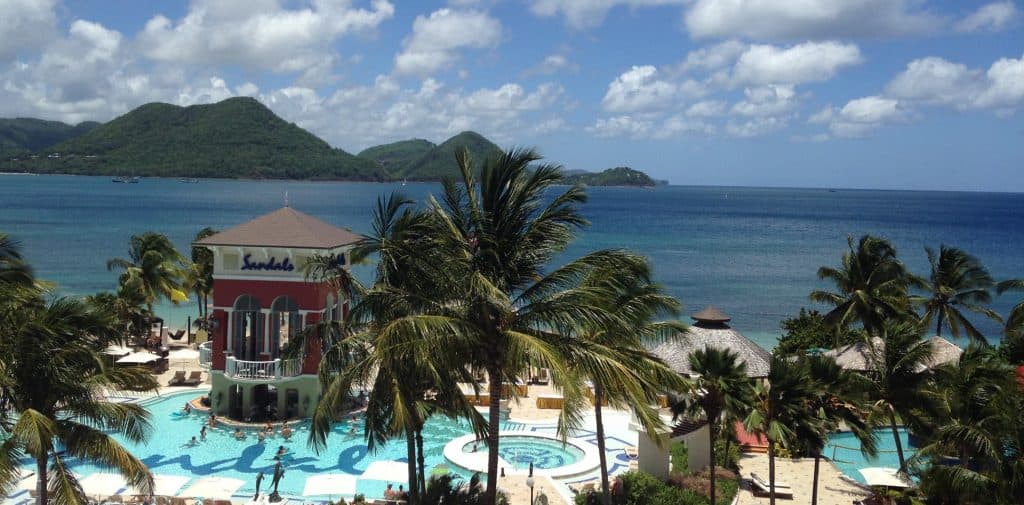 Packing for any trip can be a challenge. You need to bring enough clothes for a wide variety of activities and events — formal and informal meals, excursions, relaxation, swimming, and more. Add in a Caribbean destination wedding and your suitcases will be busting at the seams. We wanted to help ease your woes by creating this helpful packing list:
Comfortable: The Caribbean is all about comfort, so make sure you pack sun dresses, shorts, skirts, flip flops and bathing suits. Find clothes that are multi-functional. For example, dresses and skirts that can turn into different outfits and cargo pants that turn into shorts.
Formal: While your comfortable clothes should suffice for most dinners, you'll need more formal attire for some meals. If the wedding is a formal affair, you'll need a dress or suit for that as well. Don't forget the shoes!
Active: Will you be playing tennis or want to swim or snorkel in the beautiful blue Caribbean ocean? Pack for the activities you will enjoy. Bring a comfortable walking pair of shoes or sneakers too. Don't pack any sports equipment before asking the destination what they have for you to borrow.
Weather protection: The Caribbean is a warm weather destination, but it does get cool and it can rain, so pack a light jacket or sweater and a raincoat. Scarves are also practical as they can warm you up in colder climates or protect you from harsh winds and the sun.
Bug protection: The islands have bugs, so protect yourself by packing bug repellent or wearing light, long-sleeved clothes.
Comfy-cozy: Pack relaxing clothes that you can wear while you sip your cocktail on the hotel balcony overlooking the ocean.
Wedding: Are you the one getting married? Are you in the wedding party? Make sure you pack these must-haves you need for this very important day. That would include the wedding dress, tux, or bridal party clothing, rings and shoes, but important incidentals such as your birth certificate, passport and wedding license, if needed. Other items, such as wedding undergarments, favors and cake toppers can be packed or shipped ahead.
Remember, many destinations have washing machines, so you can pack clothing for a few days, wash and re-wear.
Start Planning Your All-Inclusive Vacation Today!
Get a quote and start planning your All-Inclusive Vacation, Wedding or Honeymoon today.