Beaches Resorts has three resort locations.  Beaches Turks & Caicos, Beaches Ochi, and Beaches Negril.  One of the Beaches Locations, the largest and most popular Beaches Resort, is located on Turks and Caico.  The other two Beaches Resorts are located on Jamaica; Beaches Negril and Beaches Ochi.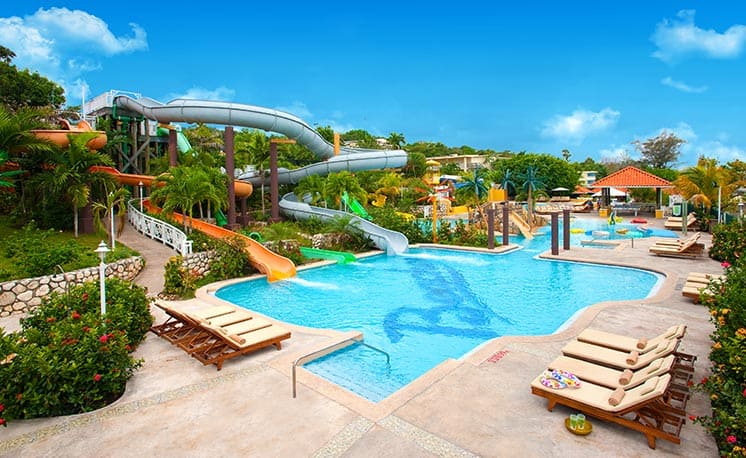 Beaches Negril Resort
Jamaica has two Beaches Resorts and Negril is my personal favorite Beaches Resort in Jamaica.  First of all Beaches Negril is located on Jamaica's famous Seven Mile Beach.  The resort takes full advantage of this and is spaced out to have a very long and large section of the 7 mile beach front just steps from all resort rooms and venues.  
Beaches Negril also has a fan family friendly water park.  This water park is complete with waterslides for all ages.  
For current Beaches Negril Discounts, I have them listed here.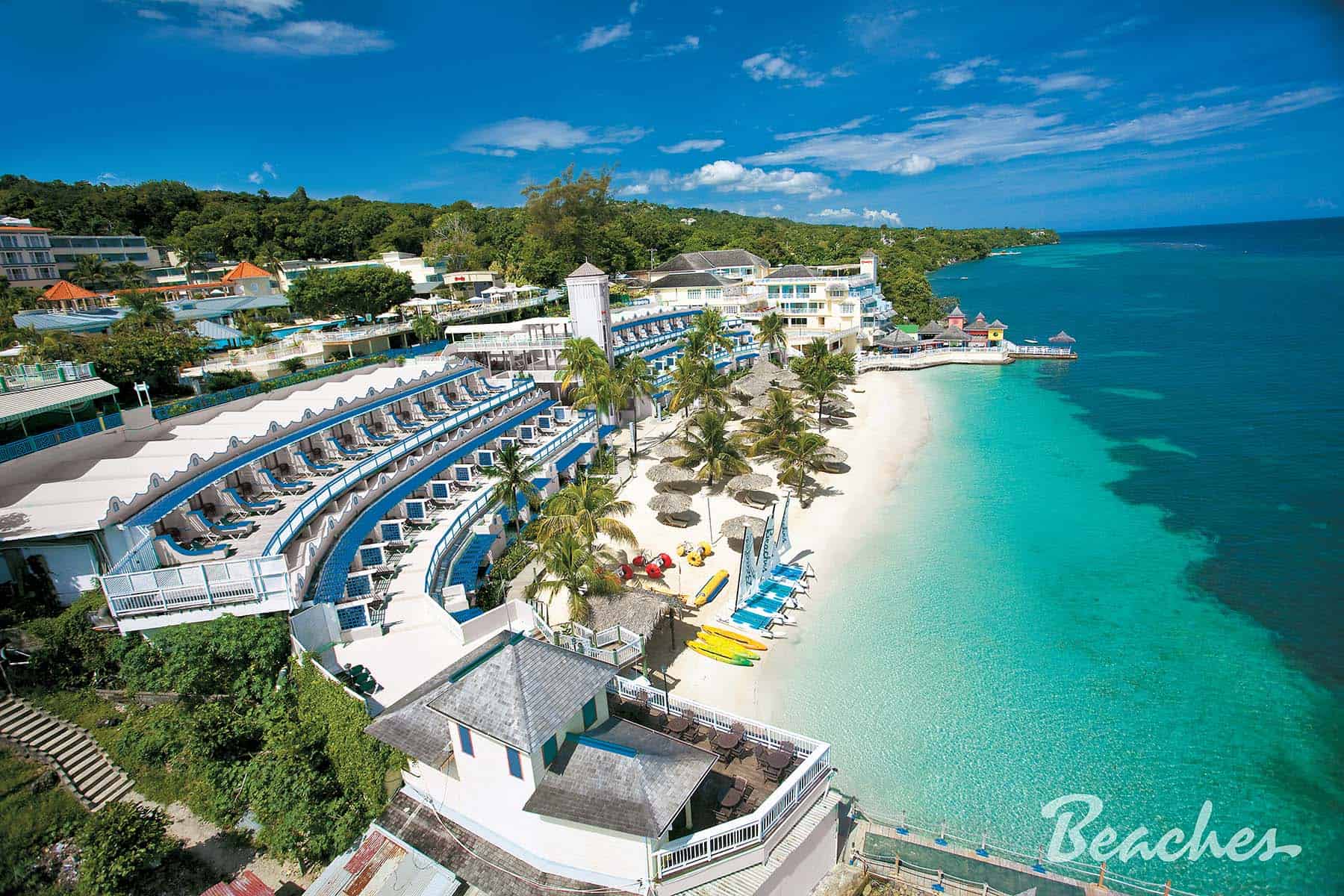 Beaches Resort Ochi
This is one of two Beaches Resorts in Jamaica.  Beaches Ochi is located in Ochi Rios Jamaica where most of the excursions like swimming with the dolphins, Dunn's River, etc are located.  So this Beaches Resort is a great fit for an active family that wants to see and do excursions in Jamaica.
Of the three Beaches Resort this resort prices the least expensive.
The resort is the smallest of the three Beaches Resorts and offers a quaint beach.  So if you are looking for an expansive beach, I would select Beaches Negril or Beaches Turks and Caicos instead.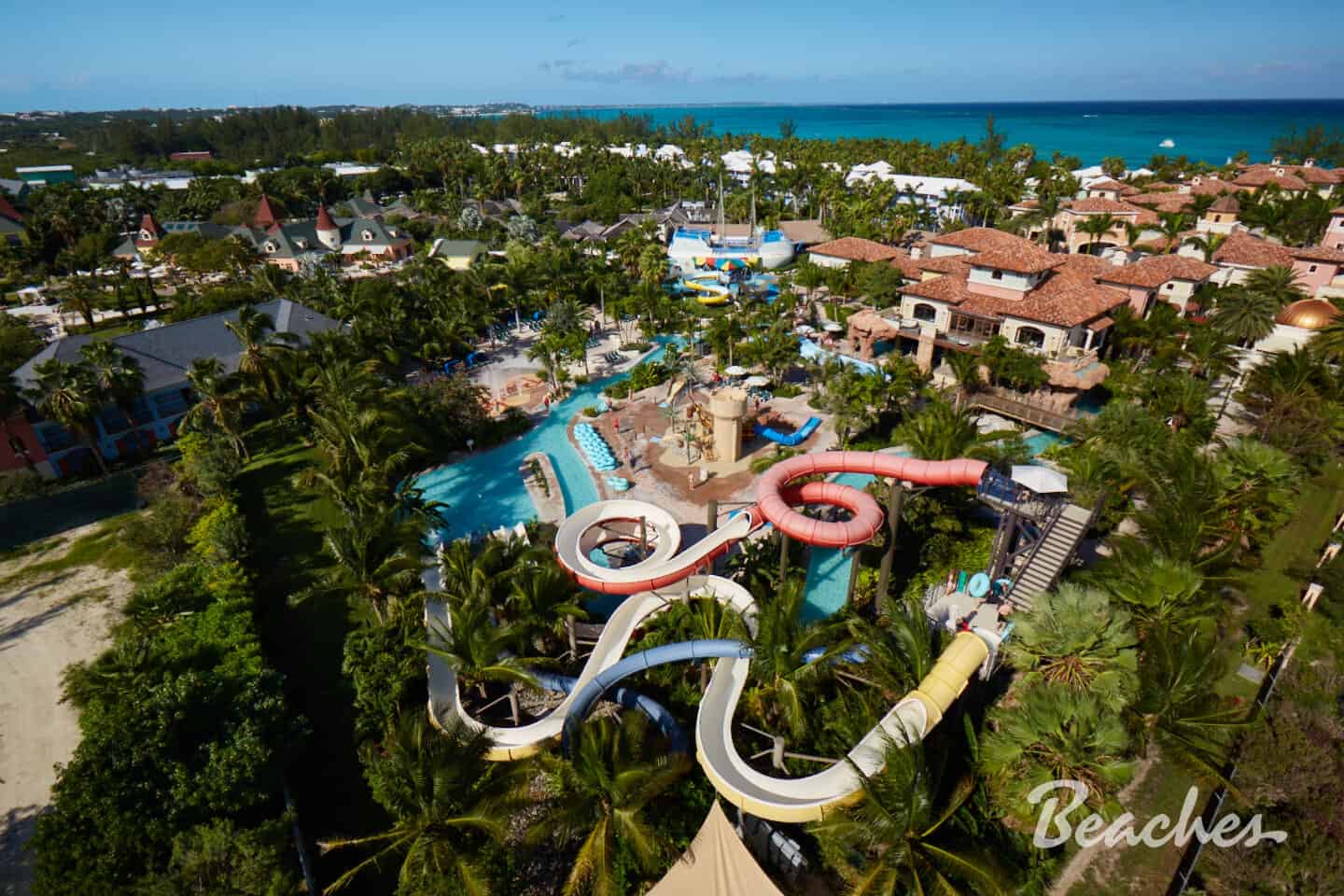 Beaches Resort Turks & Caicos
This Beaches Resort is located on Turks and Caicos, a more secluded island than Jamaica I feel like where the other two Beaches Resorts reside.  Turks and Caicos is not a cheap island and the Beaches Resort is on Grace Bay on one of the most famous beaches in the world.  If you are looking for an amazing beach with literally almost nobody on it, this is the Beaches Resort for you.
Of the three Beaches Resorts this one is by far the largest and has the most activities and types of resort rooms and suites to choose from.  I personally love the Italian Village and Key West areas.  These are the newest areas of the resort and also right on the beach.  There is also the French and Caribbean villages which offer very affordable room options.
It's important to note that just because you are staying in one of the Villages, it does not mean you can't go to the other areas of the resort.  The Beaches resort is all one giant vacation destination to explore.  The four villages are just defined to make it easier for you to know where you are located and also where to check in when arriving at this large resort.
For the kids Beaches Turks and Caicos has a full size water park.  Yeah, lazy river, food trucks (included), water slides, surfing, pools, splash areas.  You get the idea.
Check flights because again, getting to and from Turks and Caicos certain times of the year can add up, but again this is in my opinion the best family all inclusive resort anywhere.