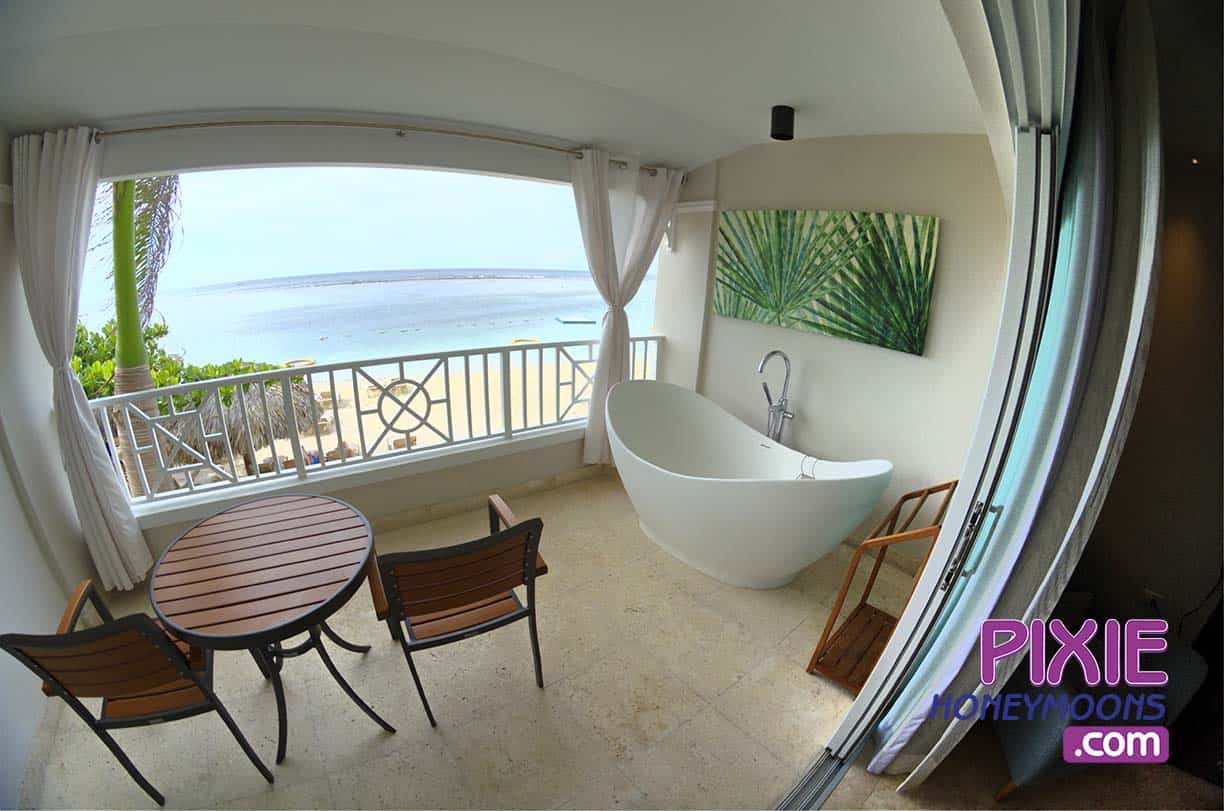 One of the best ways to save money on your Sandals Resort vacation is with these special Sandals 777 deals.
What is the Sandals 7-7-7 deal?
Every 7 Days, (So weekly) you can take an additional 7% off, of the Sandal rack rate, for 7 different rooms / suites that Sandals promotes.
Here are the Current Sandals 777 Deals:
Examples of Sandals 777 Deals
I want to give you some EXAMPLES of Sandals 777 deals.  Like it says in the name these are only here for seven (7) days and they book up quickly.  So if you see a Sandals special offer you like you should book it.  The example 777 deals below are just to give you an idea.  The current 777 Sandals Deals are always listed here.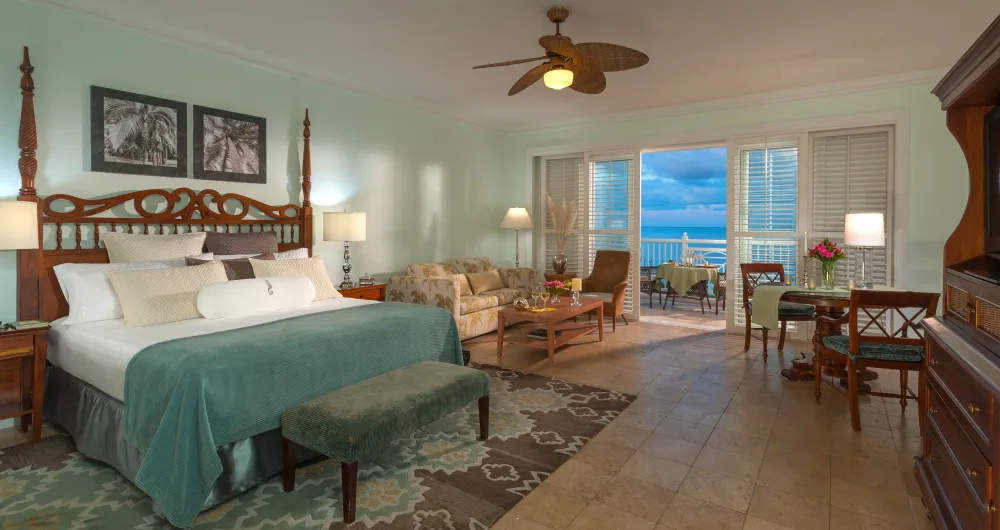 Emerald Bay Golf Resort & Spa
Beachfront Honeymoon Butler Villa Suite – Example
FROM $474 PP/PN (Example Only)
Celebrate a special time in your life within a suite designed to mark the occasion. The warm, natural hues that adorn this spacious suite perfectly blend with the seascape outside your window – from the sand colored natural stone floors, to the elegant blue accents that match the sea. Handcrafted mahogany furnishings with British Colonial accents add an elegantly dramatic flair, while your butler will pamper you with attentive yet-unobtrusive service. Located on the second floor, each suite opens to a furnished, private balcony with views of beach and the sea. The bathroom has a walk-in shower & soaking tub. Descend the stairs in the front of your villa, and the alabaster beach is just a few steps away.
7-7-7 SAVINGS – 57% OFF RACK RATES (Example)
Book at this room category and receive an automatic additional 7% off our rack rates promotions by Aug. 8, 2023.
Booking window: Aug. 2 – 8, 2023.
57% Off Rack Rates (previously 50%)
Travel window:
Jul. 26 – Aug. 31, 2023.
52% Off Rack Rates (previously 45%)
Travel window:
Sep. 1 – Oct. 11, 2023 | Oct. 14 – Nov. 3, 2023 | Nov. 17 – 29, 2023 | Dec. 3 – 26, 2023.
Offer is valid for new bookings only.
Offer valid for specific room categories.
Offer valid for bookings made Aug. 2 – 8, 2023.
Offer valid for select travel windows depending on resort and category.
Offer is not combinable with regular on going off rack rate percentage discount.
The offers are not redeemable for cash and cannot be used to pay the balance of any booking, applicable tax, service charge, or gratuity. They have no cash value and cannot be sold or exchanged.
Promotion is not applicable to contracted Groups.
This promotion is also subject to our Standard Promotional Conditions including blackout dates and is combinable with all of our Standard Resort Offers and current Loyalty & Travel Desk discounts. In addition, this promotion is subject to the conditions set out by our Standard Disclaimers.
For 7 days, take advantage of an additional 7% off Sandals rack rate promotions on 7 qualifying rooms and suites.
Here are the Current Sandals 777 Deals: