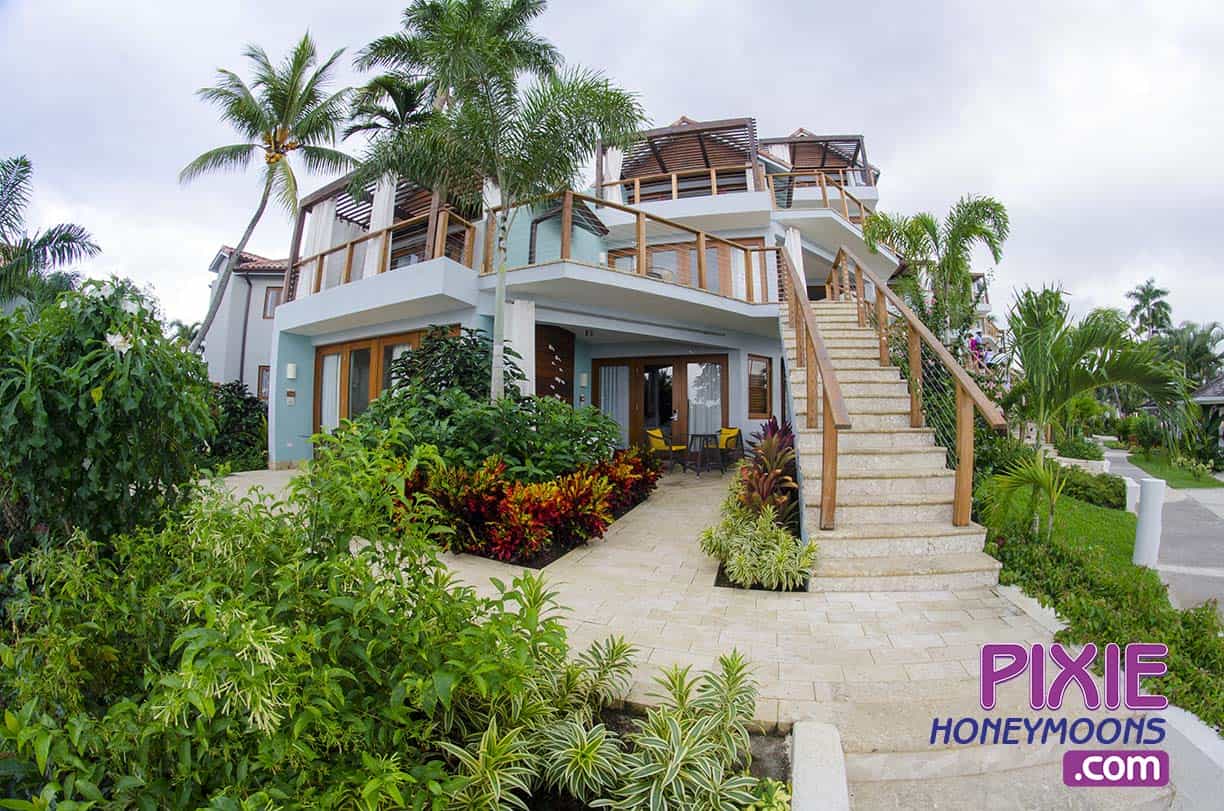 Sandals All Inclusive Honeymoons
Congratulations!  Now it's time to relax and we are here to help you plan the most amazing and romantic honeymoon.
Why take an All Inclusive Honeymoon?: 
Wedding planning can be stressful, but your honeymoon should be relaxing and stress free.  When you plan an all inclusive honeymoon we are here to make sure it smooth and take that planning stress away.
What are the advantages to an All Inclusive Honeymoon?:
When you take an all inclusive honeymoon, you are not worried about how much eat meal is going to cost, over priced drinks, tipping, etc.  With an all inclusive honeymoon you know what the price is, you have already paid for the vacation package and now all you have to do is relax.  As a bonus you also don't arrive home to your first set of bills being travel expenses you did not plan or budget for.  With an all inclusive honeymoon, you can dine, drink, enjoy resort included activities, and it's covered.  The a nice way to spend your honeymoon and start your future together.
Most all inclusive resorts are in the Caribbean or Mexico.  Each all inclusive resort varies with what they offer.  Some all-inclusives have a wide variety of room categories and suites.  You will also find that all inclusive resorts vary as to what they include and the quality.  Activities, dining, entertainment can vary between resorts and we are here to help explain what is included at the various resort brands.  Our goal is to find the perfect honeymoon destinations, resort and honeymoon package for you.  Also I want you to understand that we don't charge a fee for our services.  We look and discuss all the options for your honeymoon vacation with you to find the perfect fit.  We compare honeymoon all inclusive specials and discounts to find the best one for you.  There is no extra cost rolled into your vacation price to work with a pixie here at Pixie Honeymoons.
Planning your all inclusive honeymoon:
You have come to the right place.  Please read our all inclusive honeymoon trip reports, or Caribbean resort videos, and photos to start thinking about the perfect place for your honeymoon.  We are also here to help you personally plan your perfect honeymoon.  We have a honeymoon quick quote form that helps us get to know you so we can recommend some options for your honeymoon in the Caribbean or Mexico at an all inclusive resort.  We also have recommendations for Hawaii, Disney, and Cruise honeymoons.  These are not all inclusive but make for great honeymoons also.
We travel to the Caribbean, Mexico, and Hawaii and tour, sleep at, and experience, the different resorts so we can share insider tips and knowledge with you to make your honeymoon extra special.  We love to experience these resorts, the Caribbean, and Mexico.
At anytime you can call us.  Steve and Lisa Griswold at 678-815-1584  We are happy to have a Pixie agent work with you to plan all the details of your honeymoon.

Caribbean All Inclusive Resorts:
 Antigua All Inclusive Resorts:
Grenada All Inclusive Resorts:
Bahamas All Inclusive Resorts:
St. Lucia All Inclusive Resorts:
Barbados All Inclusive Resorts:
Turks and Caicos All Inclusive Resorts:
Beaches – Turks and Caicos