Heading to the Caribbean for some fun in the sun and looking for a great place to stay? Here are some resorts in the heart of Jamaica that provide great accommodations:
My favorite all-inclusive resort is Sandals and Beaches Resorts. Sandals Resorts are for couples only, Beaches Resorts you can take the entire family. The level of service, dining options, and activities are second to none I literally opened my sliding door and walked past my tranquility soaking tub, ten steps to the beach at Sandals Royal Caribbean in Jamaica. If you are looking for a private bungalow over the water with butler service in the Caribbean, Sandals has a private island accessible by their dragon boat waiting for you.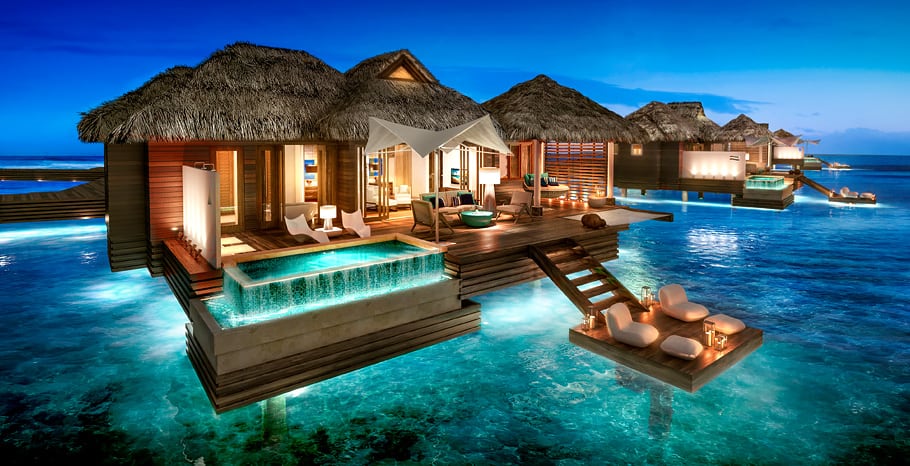 Sandals' Love Nest Suites a Sandals Royal Caribbean: This resort is the place for high-level pampering for two and it's located right on Sandals Cay, a private island. Relax at the spa, soak in the Tranquility Soaking Tub, and even have a butler at your fingertips. Stay in their villas that put the water right under your feet.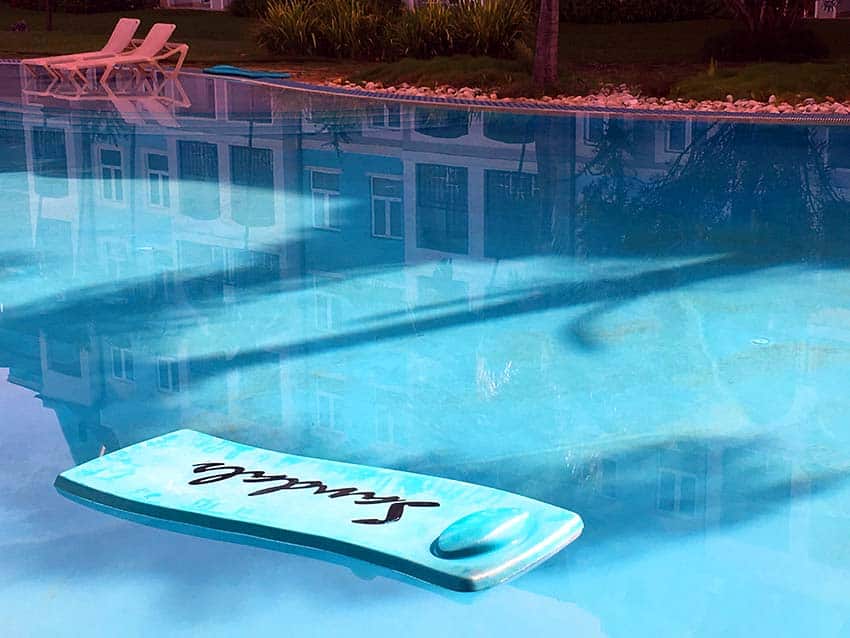 Ochi Beach Resort: Also a Sandals' resort located in Ocho Rios, Jamaica, the Butler Village at Sandals Ochi is the ultimate in secluded luxury. It's surrounded by 110 acres of lush tropical gardens, 105 pools, 16 dining options, and unlimited golf at nearby Sandals Golf & Country Club. You can use full exchange privileges, which means that you get to dine at one resort, while staying at another.
Grand Palladium Jamaica Resort & Spa: This all-inclusive resort is conveniently located near the Montego Bay airport, has 164-ft. junior suites, as well as 7 ala carte and 3 buffet restaurants. Amenities include a hydromassage bathtub, iPod station, and a Spa & Wellness Center with Jacuzzi, Vapor bath, and Solarium services. Activities include aerobics, aqua-gym, ping-pong, waterpolo, kayaking, snorkeling, paddle boating and windsurfing. There is a Resorts Mini Club for 4-12 year olds where they can paint, play and just relax.
Couples Tower Isle: Located in Frankfurt, Jamaica, guests are pampered in It's all about pampering and more pampering at the Couples Tower Isle, where there are 218 rooms and suites, starting at a spacious 439 sq.-ft and featuring a private sun terrace, amazing beach views and a personal plunge pool. The 639-sq.-ft Signature Oasis Spa Villa also has a separate living room where you can spread out and relax. Rooms include a fully-stocked mini-bar, deep soaking tubs, Jacuzzi bathtub or luxurious walk-in shower.
Start Planning Your All-Inclusive Vacation Today!
Get a quote and start planning your All-Inclusive Vacation, Wedding or Honeymoon today.