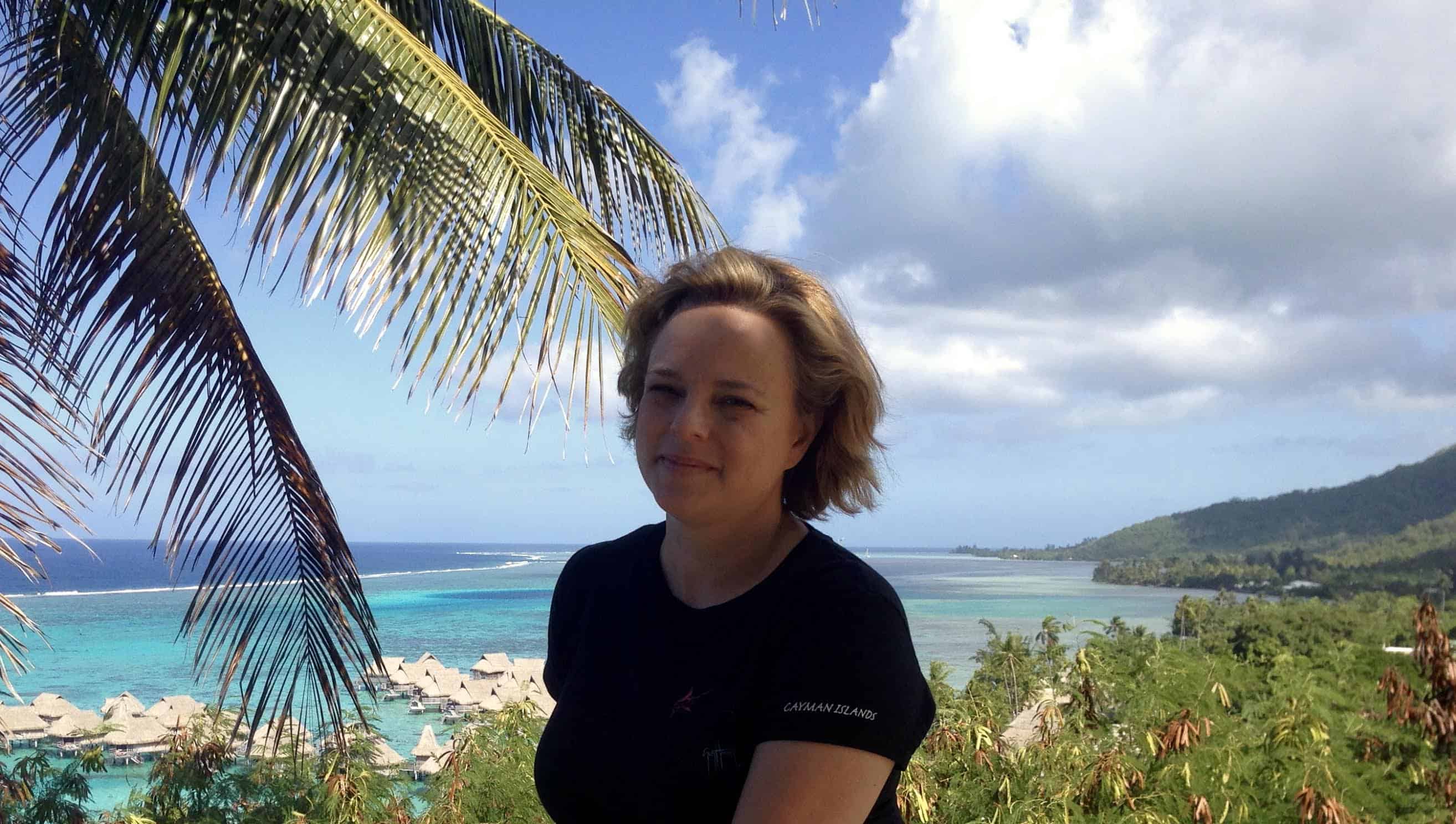 Marybeth Rubinacci came to Pixie Vacations 2 years ago after realizing helping people plan their perfect vacations was her passion.  Having extensively traveled the world with her husband and children, while living in Europe, Marybeth  feels most at home traveling Europe, but has a soft spot for more "tropical"destinations.  Having status on 5 different cruise lines, Marybeth is in a unique position to perfectly pair the most appropriate cruise line with her guests.  Each cruise line has their own "personality' or "feel" and having more than 20 cruises under her belt Marybeth knows them well.  Marybeth realizes cruising isn't for everyone, so she has made it a priority to study and train at multiple All-Inclusive destinations through out the Caribbean and South Pacific.  As a Scuba Diver, Marybeth enjoys scouting dive sites for her guests.  Whether a diver or someone who just wants their own stretch of sand, Marybeth prides herself in listening to her guests' needs to provide them with exactly what they are looking for.  Marybeth runs her business  with one simple principal guiding the way, if you put your guests first, everything else falls into place.  Marybeth hasn't been everywhere, but it's on her list!
What My Guest Are Saying…
My husband and I are retired and on a "fixed income". We were sure we would no longer be able to vacation the way we were used to doing if at all. Thanks to Marybeth at My Dreams Travel we were able to go on a fantastic 5 day cruise to Grand Cayman and Cozumel. Her attention to detail and her honest desire to see that we were not only able to take a vacation, but to enjoy it as we used to when we were working, made this a very special trip. There was not a detail big or small that she overlooked. We only had to worry about whether we packed enough swimsuits and comfortable shoes. (Marybeth even answered those types of questions.) We are looking forward to going on another cruise vacation. We cant thank Marybeth at My Dreams Travel enough and can't wait until we call on her for our next trip.
– Dee
From the beginning Marybeth helped us plan our honeymoon and, most of all, took so much extra time to find locations in our price range, travel time preferences, and small wants like a white sand beach. She found a Dreams all-inclusive resort in Cancun, Mexico for us. I had never experienced all-inclusive and, after this, I think I will choose it over cruising— it was that good and nice. Whether you are heading to Europe, Latin America, Disney, or Napa Valley, you will never be disappointed you chose Marybeth to help you uncover all the wonderful things you might not ever find on your own. This was the best week of our lives!
-Vic
After two years, we planned our honeymoon. I find our agent Marybeth Rubinacci online, she is amazing!!! She was on vacation and still responded to my email. She sent us a number of choices & when we picked a location, she did everything for us. She answered every questions, contacted the resort for more information. We had an amazing time, the only thing she could have done to make it better, is pay for it. I would recommend her to my family & friends.
– Donna
What a great trip we had. It was wonderful to have such a caring honest agent who truly cared what we wanted. I recommend her to everyone she is just great and a pleasure to do business with. She contacted the resort for us to ask questions never once was she annoyed with anything I had asked. I had a lot of questions she answered them promptly and accurately. We had no surprises or disappointments everything went perfect!
– The Beckers
Marybeth was so helpful from the early planning process helping us figure out where to go, through the planning process. We had a large group going on a destination trip and she handled everyone's needs flawlessly. I will book through Marybeth for all of our future trips and have already recommended her to several friends!
Marybeth was fantastic at communication and coordination and did an excellent job at ensuring that we had a perfect trip to Mexico!! We will definitely use her again and again!
– Sally